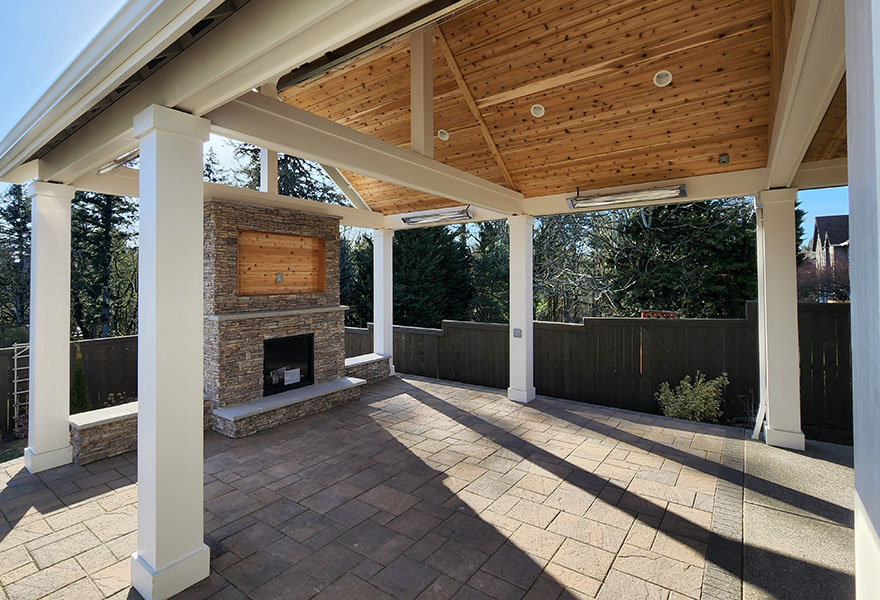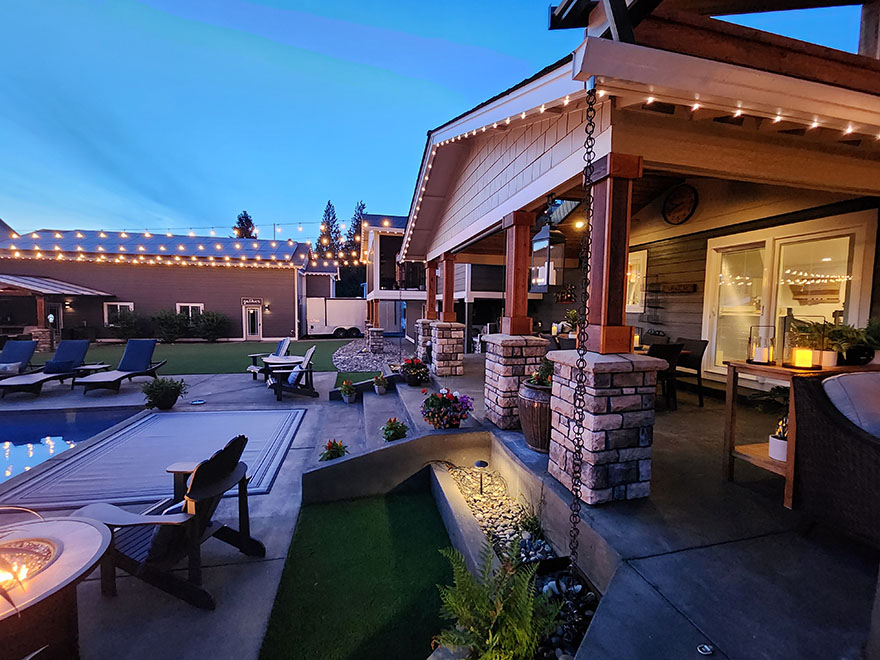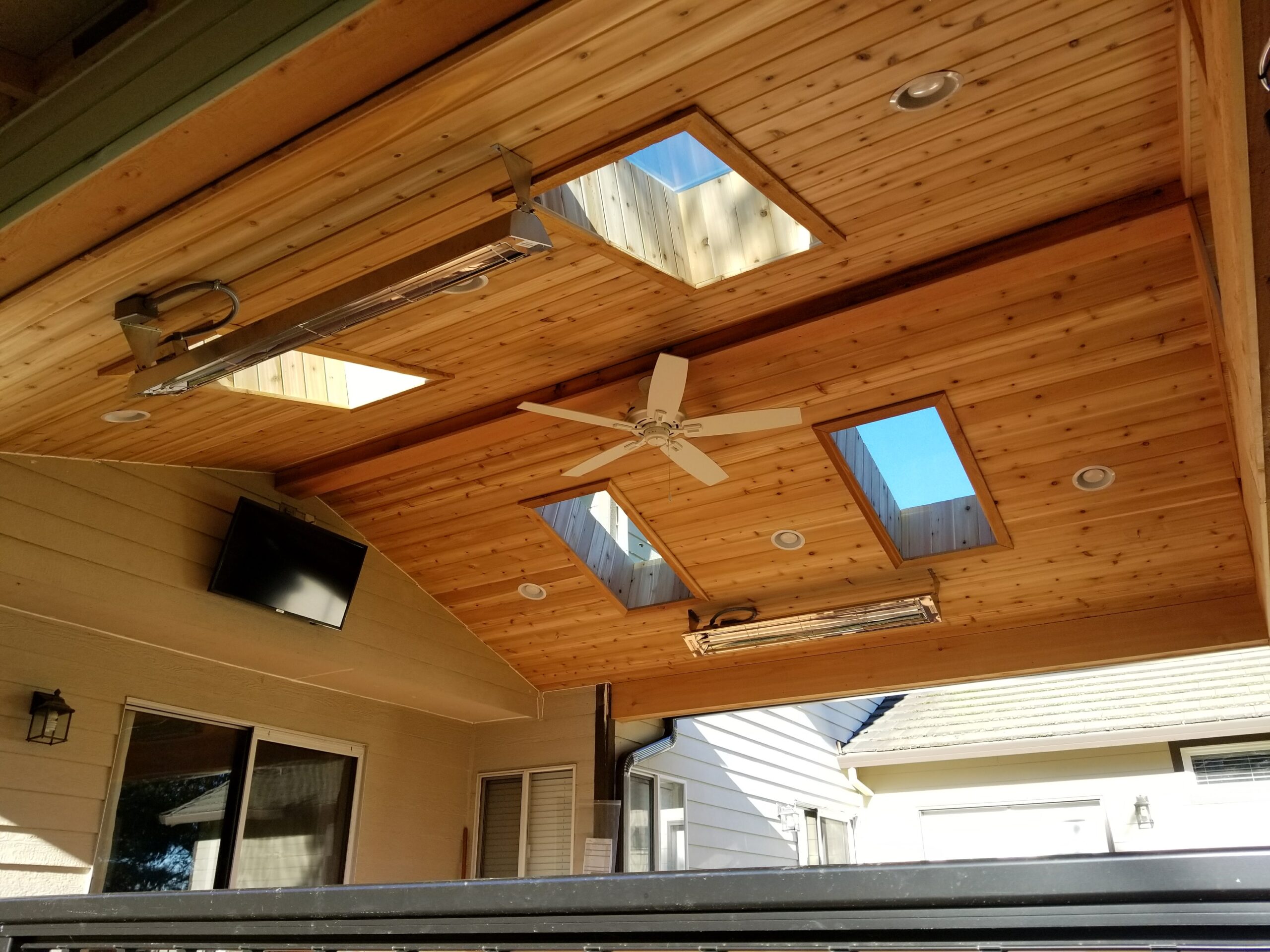 Express yourself
Permanent fixture

Not an afterthought
While Pioneer offers ACRYLITE ® patio cover systems, we also offer Custom Patio Covers that are a permanent fixture to your home.  These structures are built to look as though it was built with your home, not an afterthought.  From beginning to end, you'll have nothing to worry about and will be able to sit back, relax and watch the creation of your new Outdoor Living space.
Custom Patio Cover Page
As our weather begins to change each year in September, we find ourselves starting to hibernate back indoors. The colder days and rain approach. Pioneer has been helping create custom outdoor spaces since 1994 so you can enjoy Rain or Shine, Winter, Spring, Summer, and Fall.
Pioneer offers both Acrylite® as well as Custom Wood Framed Patio Covers. When choosing a wood-built patio cover it begins with Robert coming to your home and taking the time one on one to discuss your thoughts and desires for your usable space to enjoy.
There are many options that come with a custom wood-built cover to consider. It will be created and built to look as though it was not an afterthought. It will be built to match your home design, shed, or gable style, composition roofing, soffit, and gutters. There are other options to consider including wrapped and trimmed posts and beams, skylights, can lighting, plug-ins, chandeliers, ceiling fans, outdoor heaters, and more.
We can also help you create and enjoy a partially-walled or fully-walled outdoor space as well. Whether you want a wall for entertainment, a fireplace or kitchen area. Let us help you create your forever outdoor living space.