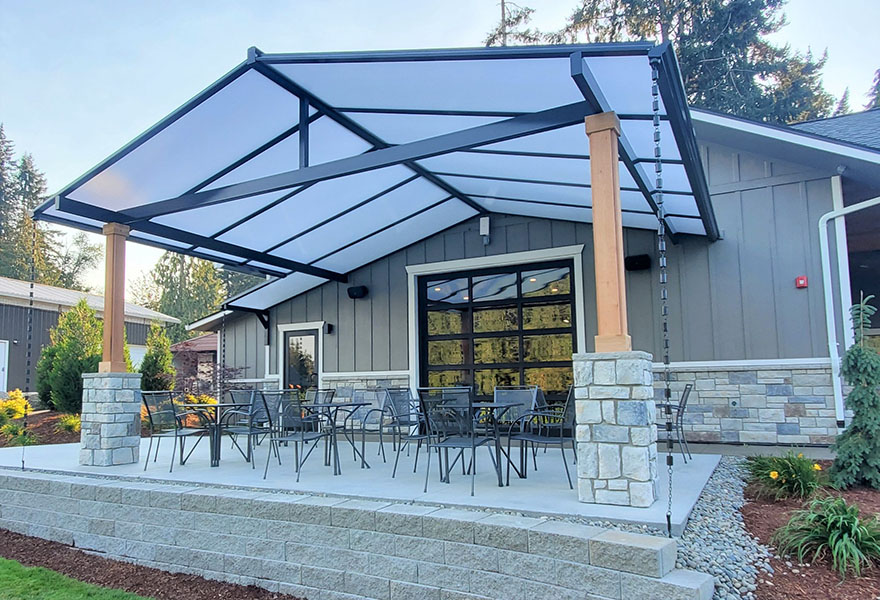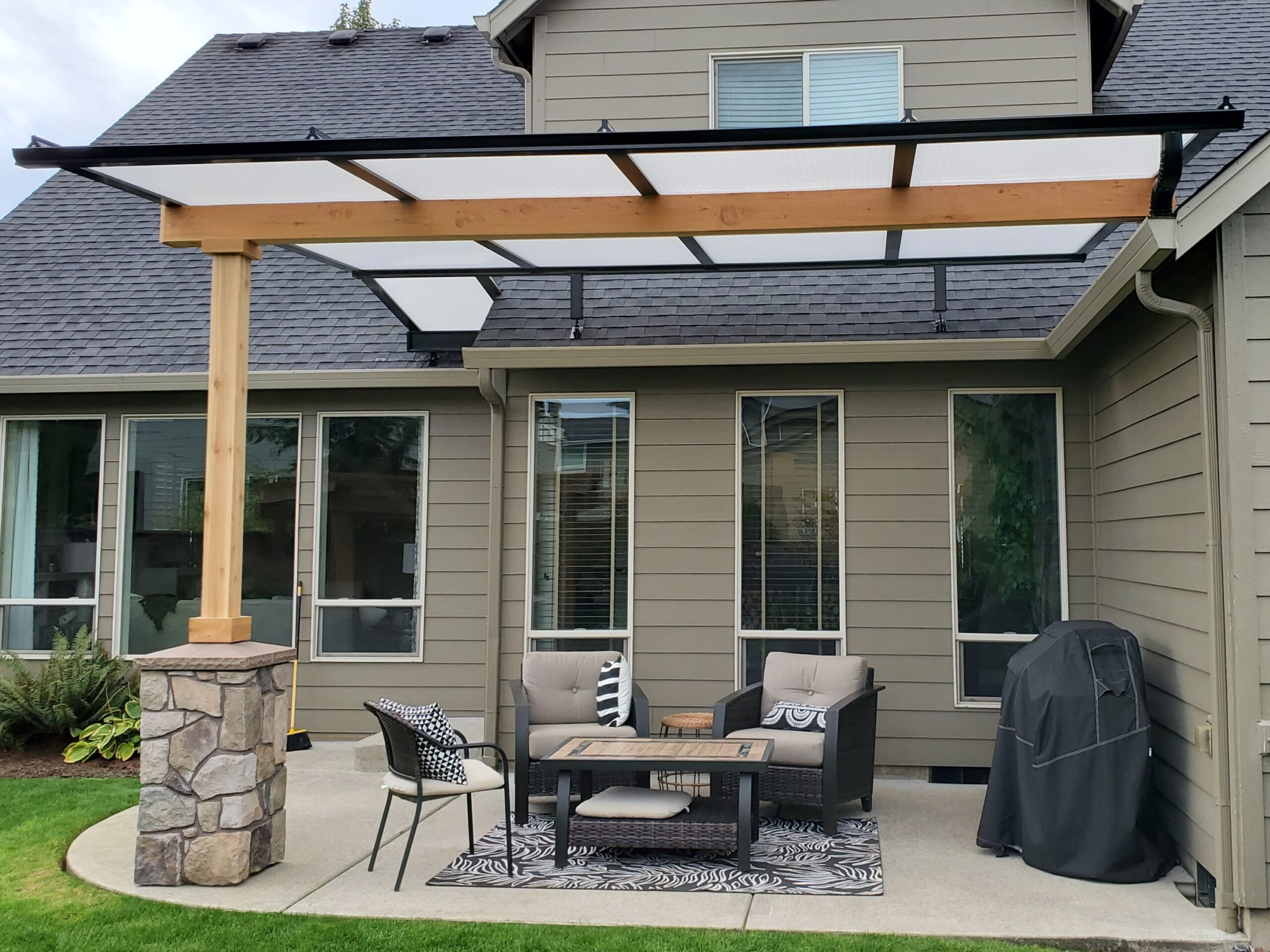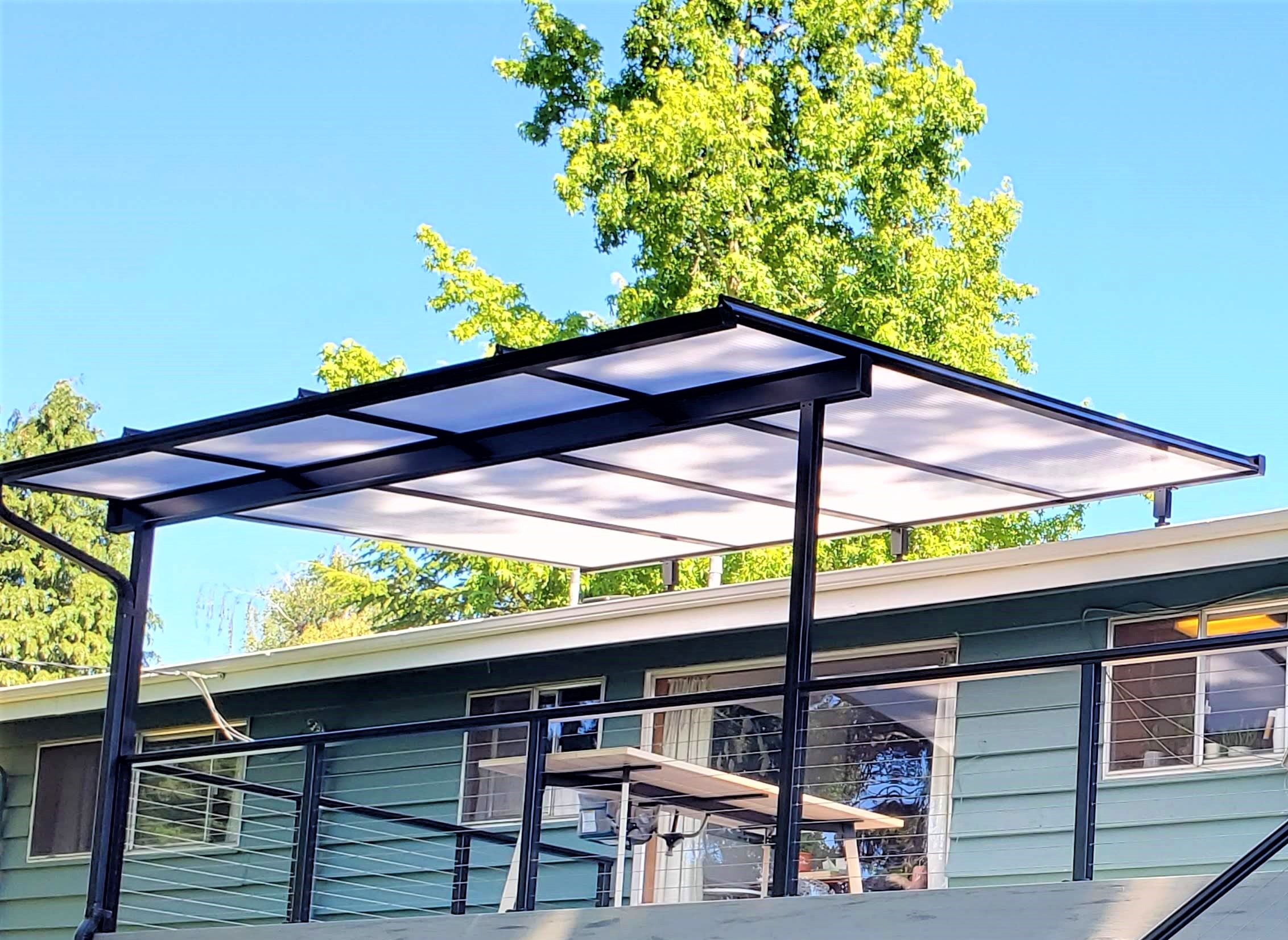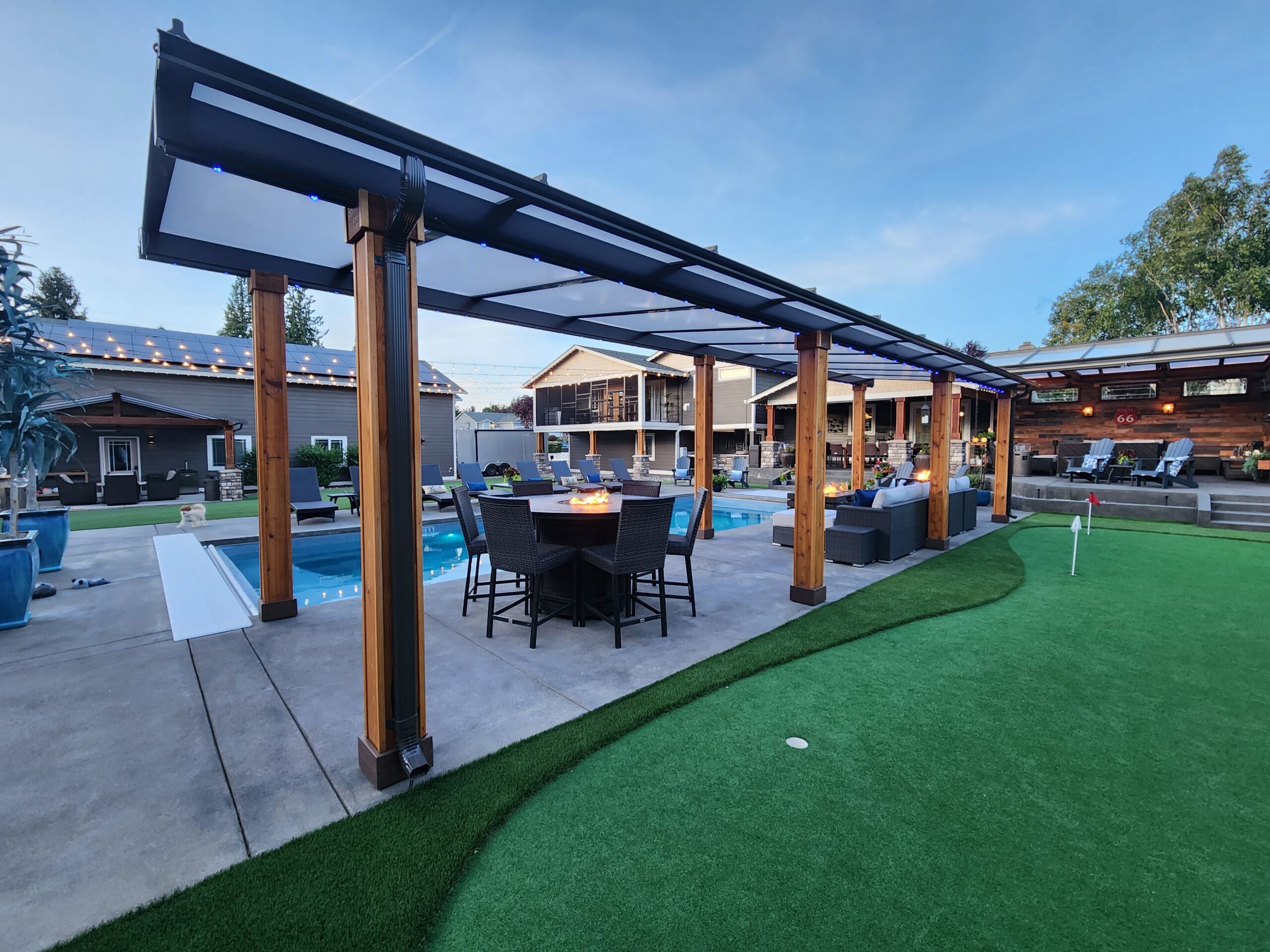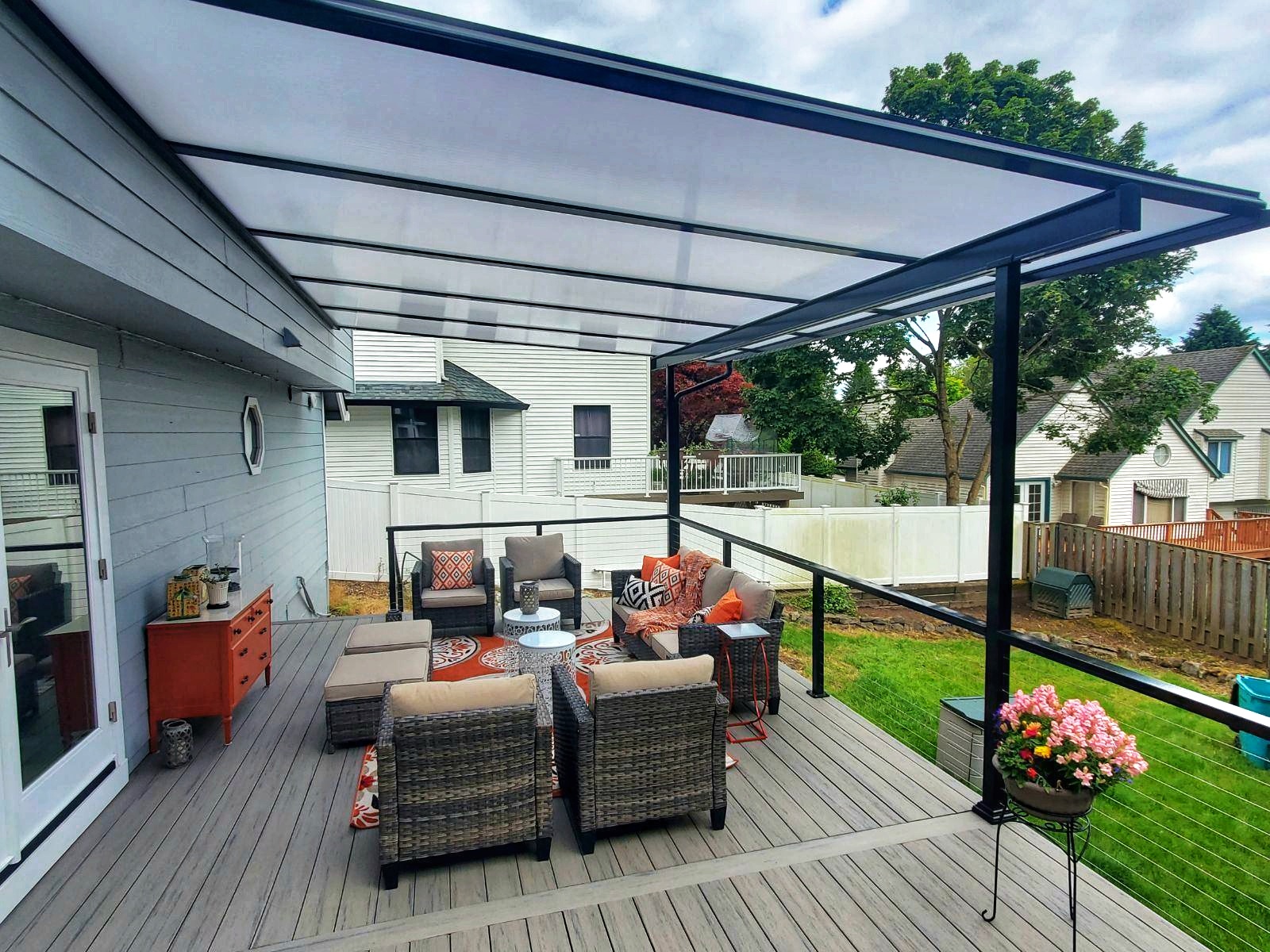 Heavy Gauge Aluminum Frame
Double Pane Acrylic Roof Panels
Our Acrylite ® Patio Covers are 16mm or 5/8" in thickness as they far outperform any product on the market. ACRYLITE ® IMPACT Double-Skinned Acrylic Sheet is key to our structural durable and maintenance-free T Bar Roof Systems. Attractive light diffusing surface which emits soft uniform light even on overcast
and rainy days.
Our Acrylite® patio cover systems are custom designed which can adapt to single or multi-story homes as well as free-standing and non-structural systems.
Aluminum Framework
Fully engineered, structural aluminum framework is easily adaptable to suit virtually any application and each cover is manufactured to each unique project. Combined from several acrylic and metal colors you can complete a lasting cover uniquely designed to suit your personal style and taste.
All painted Aluminum components provided by Pioneer Patio Covers are warranted for a period of Ten (10) years regarding Fading – Chalking – Crazing – Blistering – Cracking or Peeling of Paint from the Date of Installation.
Double Pane Acrylic Roof Panels
Our Acrylic sheets are 10mm thicker than the competition, giving it the strength to outperform any product in the market. ACRYLITE® IMPACT Double-Skinned Acrylic Sheet (also available in multiple solar tints, ACRYLITE® IMPACT) is key to our structural, durable, maintenance-free T-Bar roof system. Acrylic sheets have been proven to block harmful UV rays, without blocking natural light, and overcome snow loads, high winds, driving rain and intense heat. You'll soon discover in virtually all aspects that no product can compare.
Acrylite® Acrylic multi-skin sheets allow the presence of light even in dim areas. You can create an outdoor space allowing protection up to 80% from the sun's direct heat while obstructing harmful UV rays. Keep your Outdoor Kitchen, BBQ, 4-legged Family Members, Eating Space and Outdoor Furniture protected all year round from both the sun and rain while enjoying the PNW weather Rain or Shine!
Our Aluminum T-Bar roof systems have been used for decades. All Panels provided by Pioneer Patio Covers are Guaranteed for a Period of Thirty (30) Years against Yellowing or Discoloration, Ten (10) Year Warranty Light Transmission and Ten (10) Year Hail Warranty from the Date of Installation. As in All Installed Projects through Pioneer, we carry out a Five (5) year Workmanship Warranty in addition to the Manufacturer Warranties.
Acrylite® acrylic products and associated components are recyclable and Eco-Friendly.
Ask us how these panels can be used as a protective barrier from wind, rain or snow.